Line Integration Software
An MES Layer solution for Centralized Data, Record and User Management
in Pharmaceutical manufacturing
Automated equipment enables higher productivity along with lots of data and information flowing with them. It is useful only when centralized with an effective communication system which allows keep them available at the right point.
Without vertical and horizontal machine data integration, an operator can still operate several machines thro' noxVIEW SCADA/HMI with commands like log in, set recipe, start machine, Access controls and up to date electronic records with meeting compliance requirement also.
But with the L2 layer integration by noxVIEW LIS opens the road to Pharma 4.0 digital transformation along with all other benefits of managing electronic records, Managing User Access Control across the facility from a single central location.
Asset/Equipment Management
Easy Configuration of all connected Assets with noxVIEW SCADA. 

Real Time Data Monitoring for All Connected Equipment.

Automatic Data Synchronization for All Asset Configured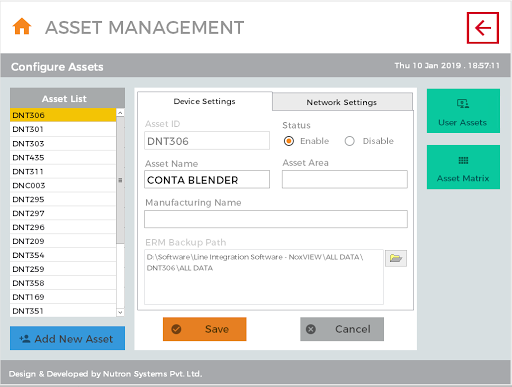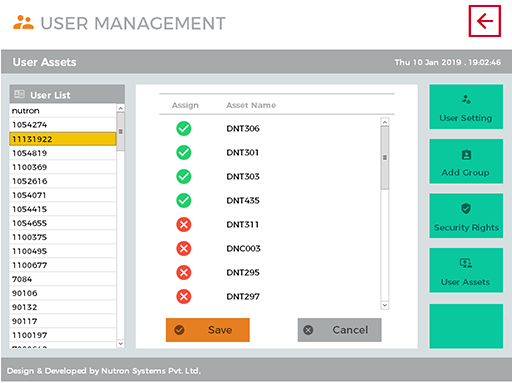 Centralized Common User Management
Single Identity of User across the facility in all equipment.

Common Access Rules Across Facility

Centralized User-Asset Allocation 

Assign User for Access to Specific 

Equipments
Centralized Electronic Record Management
Automatic Backup Storage
Centralized Access & Control over stored Electronic records
No Data Loss even for Loss of communication
Real Time Data/Record Synchronization with Equipment Control SCADA
Real Time Asset Monitoring Dashboard
Centralized Monitoring of Process status across the facility

Real Time equipment Status and Running Batch Information At a Glance

MES , BMR Interface Option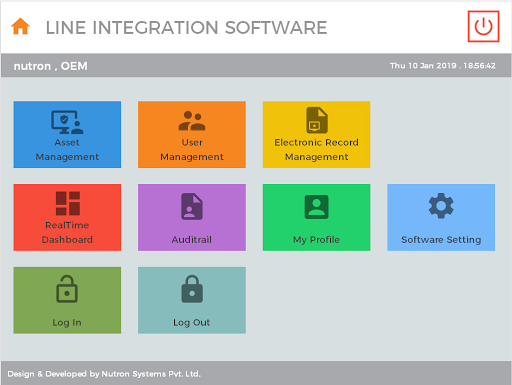 All Electronic Records and user management accessible from remote central locations without entering the manufacturing area.
Automatic backup of records in real time ensures zero data loss.
User Creation only once for all equipment saves a lot of time & hassles in maintaining their access rules and signature.
No further programming involved for data integration at L2 Layer.

Equipment Control & Regulatory Compliance
Line Integration Software