Data Fetch & Interface Solution
A Middleware that helps IIoT Platforms solve their problem of fetching the shop floor data for Industry 4.0 implementation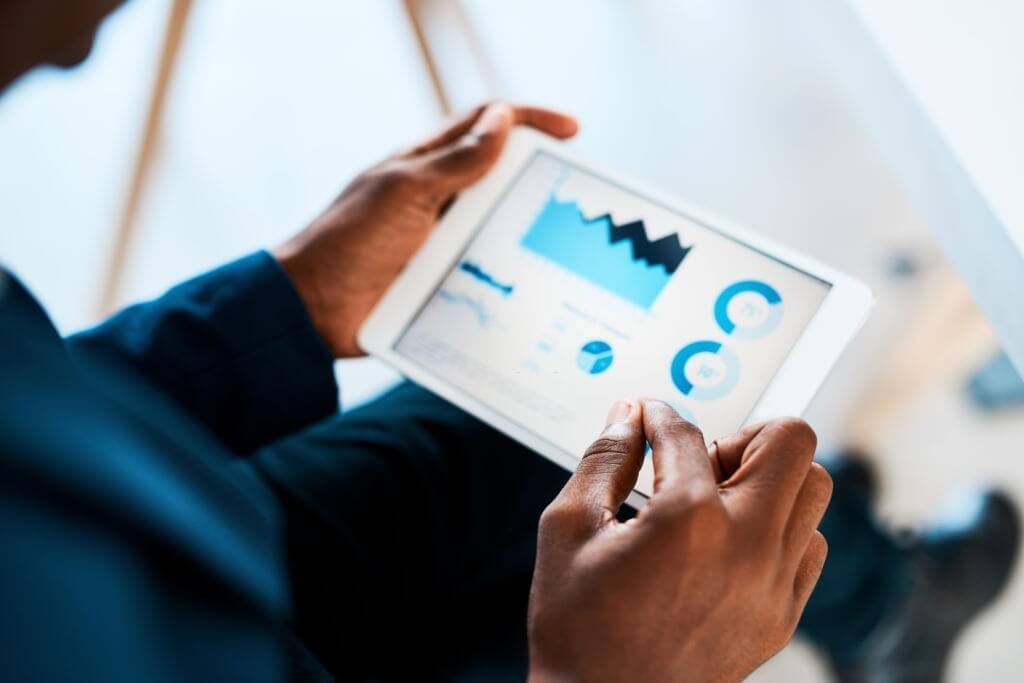 The expected outcome of Industry 4.0 is a lean and flexible manufacturing line. From the Bird eye Perspective, It is also about Connecting Manufacturing Shop floors to Supply Chain, Delivery Chain, Engineering & Maintenance, customers, vendors and all the responsible stakeholders. No Single Platform or Software suffices all the needs. There are many consortiums working together for creating such an Ecosystem where complimentary software solutions can be bundled together based on plant specific needs. There is a very wide spectrum of applications getting available everyday with various Information Technology companies to solve different issues or making the data more meaningful. noxVIEW Platform is built in such a way that our solutions can co exist with any other software platform.
noxVIEW - DFI
Fetches Merely Any Real World Data from Machines & Process Connects it to Almost Anywhere You want
Database, IOT framework ……
noxVIEW Data Fetch & Interface
The Standalone Configurable Software Application built on noxVIEW Platform is a solution to the problem of interfacing shop floor data to IT systems independently and simultaneously to the machine operations without affecting it. The real time data Gateway Software Connects merely any real world data from equipment controllers like PLC, CNC or OPC Servers to almost everywhere… databases, IIoT frameworks, CSV or any other desired format. noxVIEW Data fetch & Interface Empowers IIOT and industry 4.0 implementation in heterogeneous environments and can work with any other software platform. It is also available for tailoring to OEM specific requirements. It can be deployed on Embedded Computers for 24×7 real-time performance.
Available
Networks & Gateways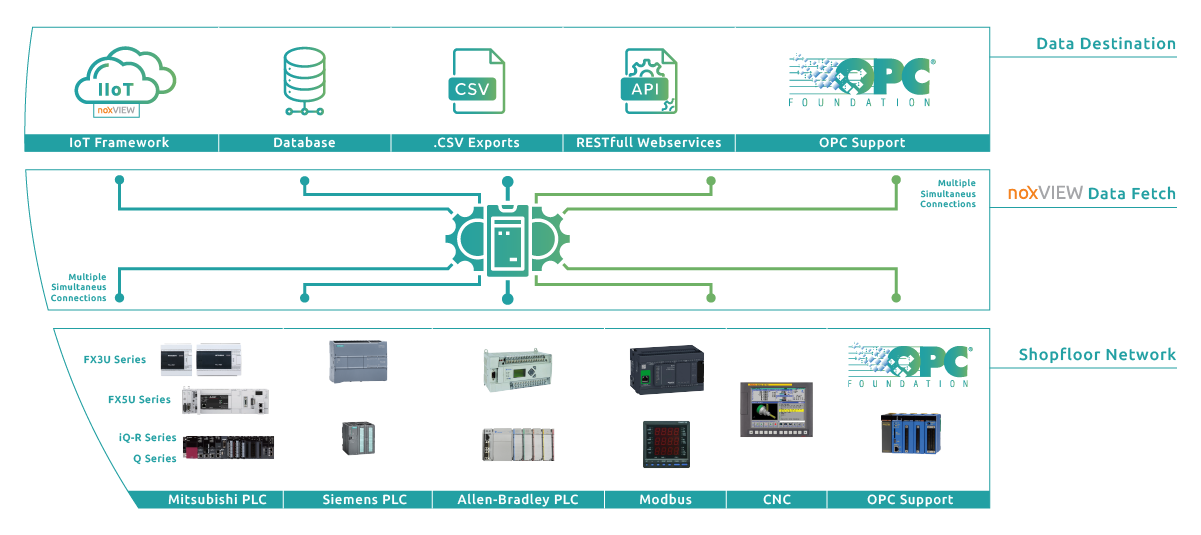 Facility to Create Multiple Network for Different Driver
Multiple Device with Same Driver can be configured under single network
Multiple Gateway can be configured for Interfacing Data to different destination
Data Tags can be freely grouped as per requirement of recipient
Simultaneous data traffic between networks and gateways
Buffered Data Interface between software and gateway ensures zero data loss