Energy Management Solution
A software that helps you identify the Value of Energy in your Business
The Standalone Configurable Software Application built on noxVIEW Platform to connect to your manufacturing plant for interfacing energy utilities to let you know the insights of this invisible raw material which is a sizable part of your production cost.
The Software connects to the Electricity  grid right from Source to Destination. With the use of standard analytical dashboards, You can make effective decisions on the overall energy management. You can identify specific units that are underperforming and ways to conserve and control their energy usage. The intelligent information and insights that the NEMS reveals, can also be used to manage the plant control system,  BMS etc. 
Let us contribute together for future generations...
Save Energy, Save Planet & Get Rewarded
Measure Energy Footprint
Analyze Energy Profile
Know your Benchmark
Identify Deviations
Manage Energy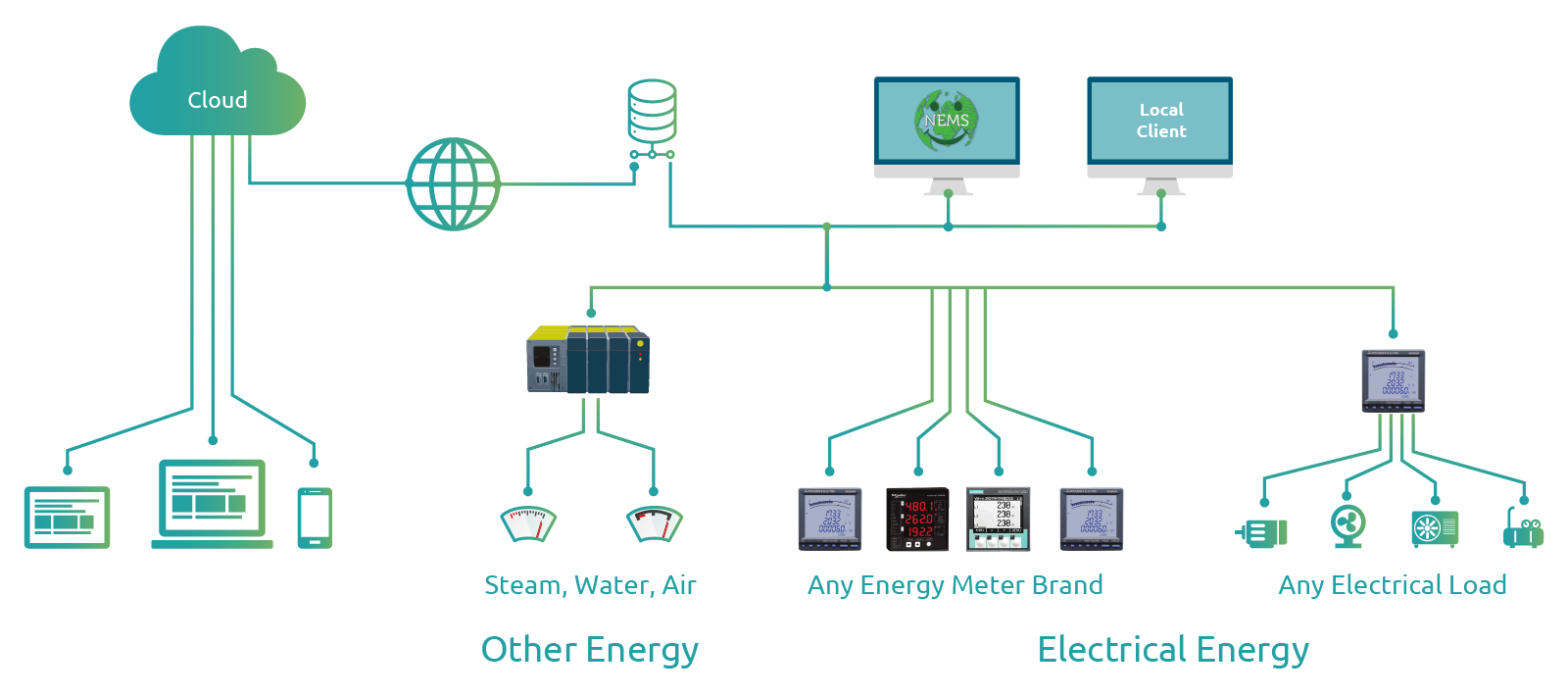 Consumption Trend & Analytics
Equipment Health Prediction
Alarm Notification via Email
Connectivity to Reputed Energy Meters